Welcome to the realm of Zepter's Masterpiece Collection. A collection upon which artisans have delicately applied inspired patterns in gold, making every piece of these seven collections an object of our constant desire for beauty. Top class craftsmanship and attention to detail, joined with refined taste and sophisticated style, have given Zepter Masterpiece Collection global recognition for quality.
DELICATE GEMS IN THE REALM OF BEAUTY
Zepter Porcelain is the ultimate expression of a three step approach to food that requires meals to be healthy, tasty and finally to look good on the table, for the full enjoyment and appreciation of the food and company. In all collections of Zepter porcelain it is easy to find the same high craftsmanship, top quality and refined aesthetic taste, but also style variety and an ideal balance between classic art and contemporary needs.
Zepter Masterpiece Collection is inspired by beauty, both of nature and the man-made. Reminiscence of the ancient tradition first recorded in XIII century by Marco Polo who, returning from China, compared porcelain to the beauty, delicacy and hardness of the Porcella seashell.
Zepter Masterpiece Collection items are contemporary pieces of art which inherit the charm that impressed ancient European travellers, but made in modern facilities with the latest technology available, which gave it high aesthetics, durability and quality.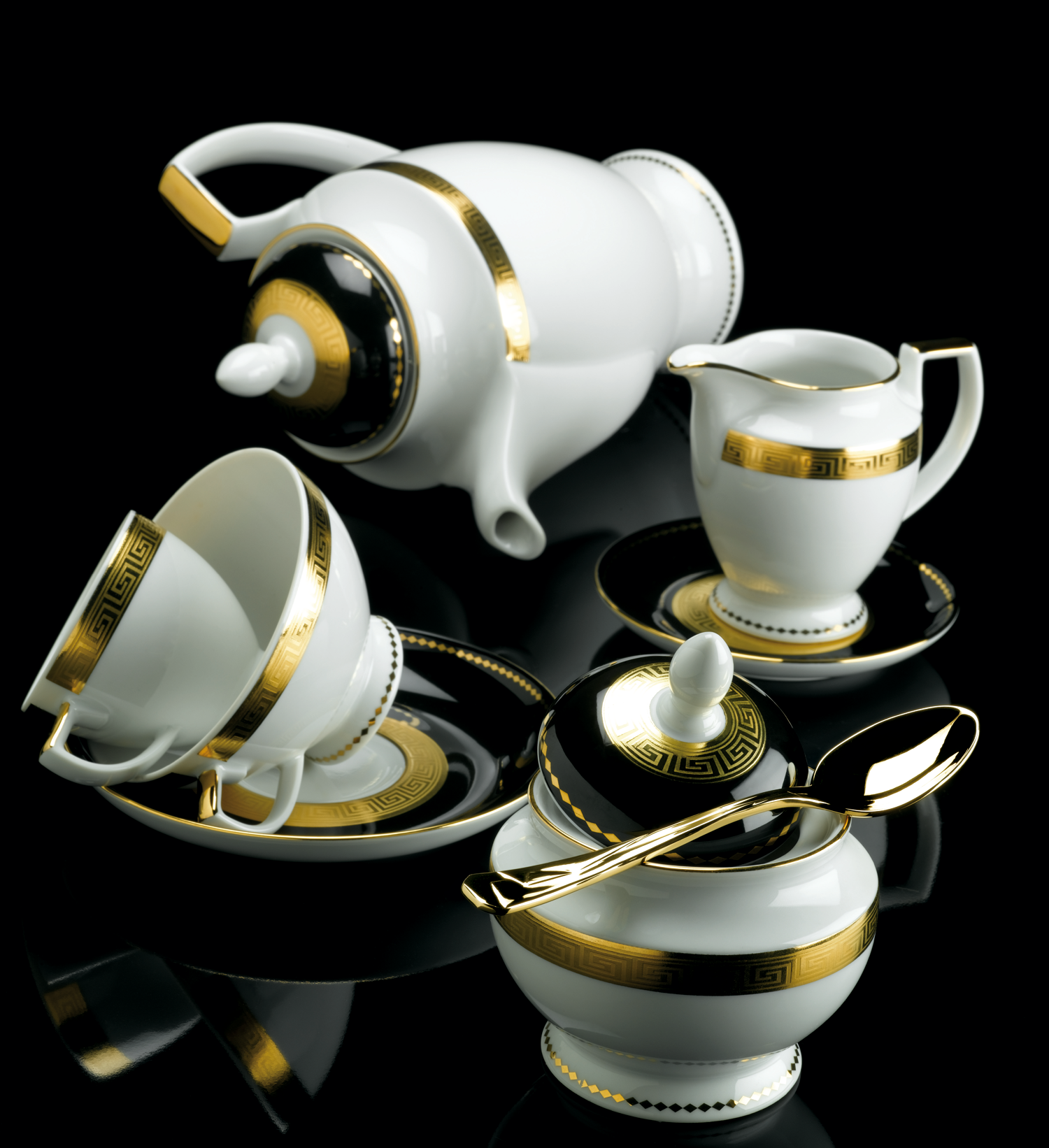 Zepter's Masterpiece Collection is made exclusively using hard-paste porcelain, which is resistant even to steel scratching: due to its high kaolin content (50-55%) and the low admixture of quartz and feldspar (20 and 30% respectively). This kind of porcelain can be fired at very high temperatures, up to 1,350-1,460°C.
Zepter's Masterpiece Collection respects the original method of porcelain production, which dates back to the beginning of the XVIII century when Johann Friedrich Böttger refined the formula invented by the mathematician and scientist Ehrenfried Walther von Tschirnhaus and, experimenting with Dutch colleagues, laid the foundations for the modern manufacturing process.
This was a great step forward, since until then China had been the sole producer of porcelain: this was shipped to Europe exclusively by the Dutch East India Company, and represented wealth, prestige and peerless refined taste… Now, in the XXI century, Zepter has brought porcelain back to its original splendour and exclusivity, that gives a royal elegance to any table, and turns an everyday occasion into a celebration.
Zepter Home Art Masterpiece Collection will not only fulfil, but surpass your wishes and expectations, and delight your guests.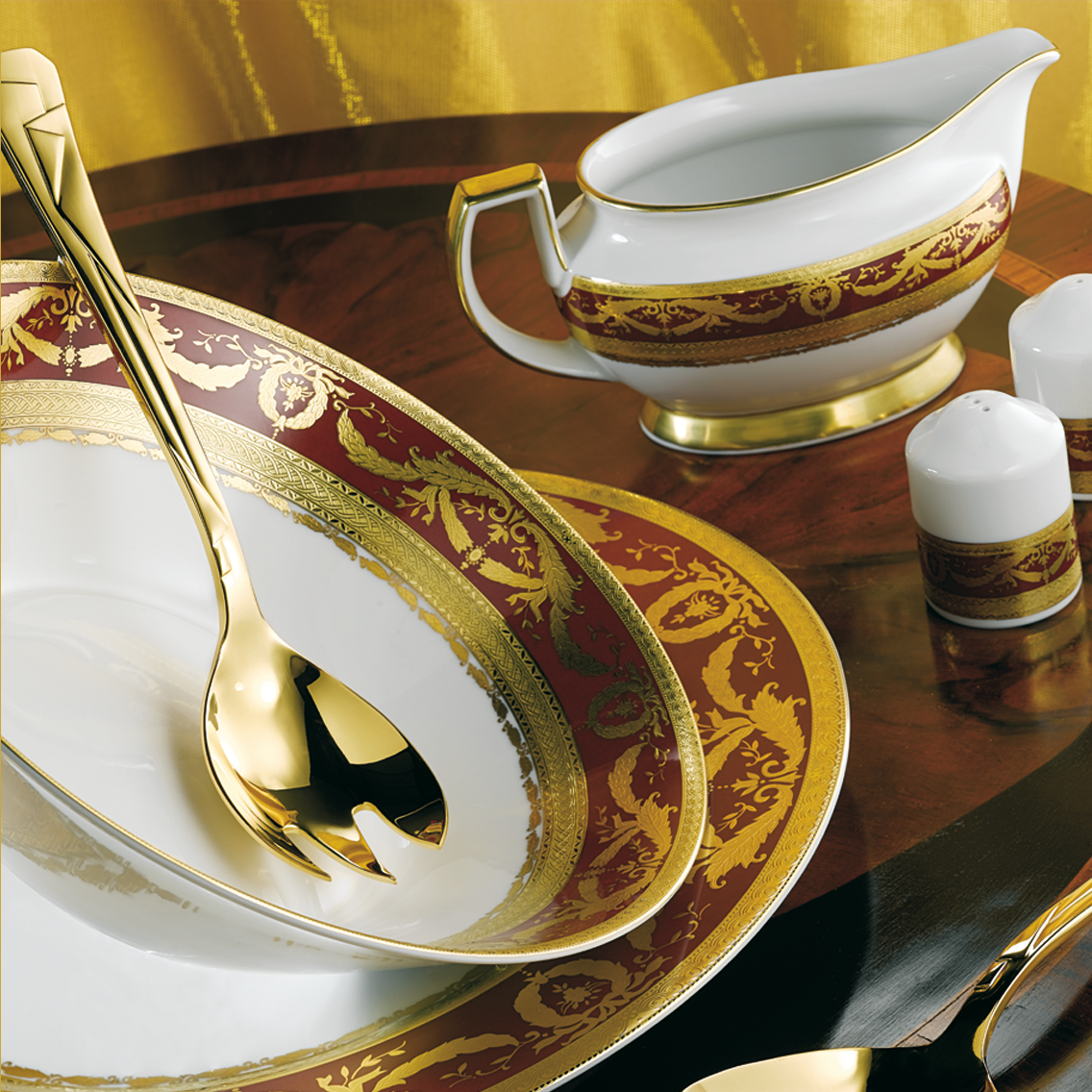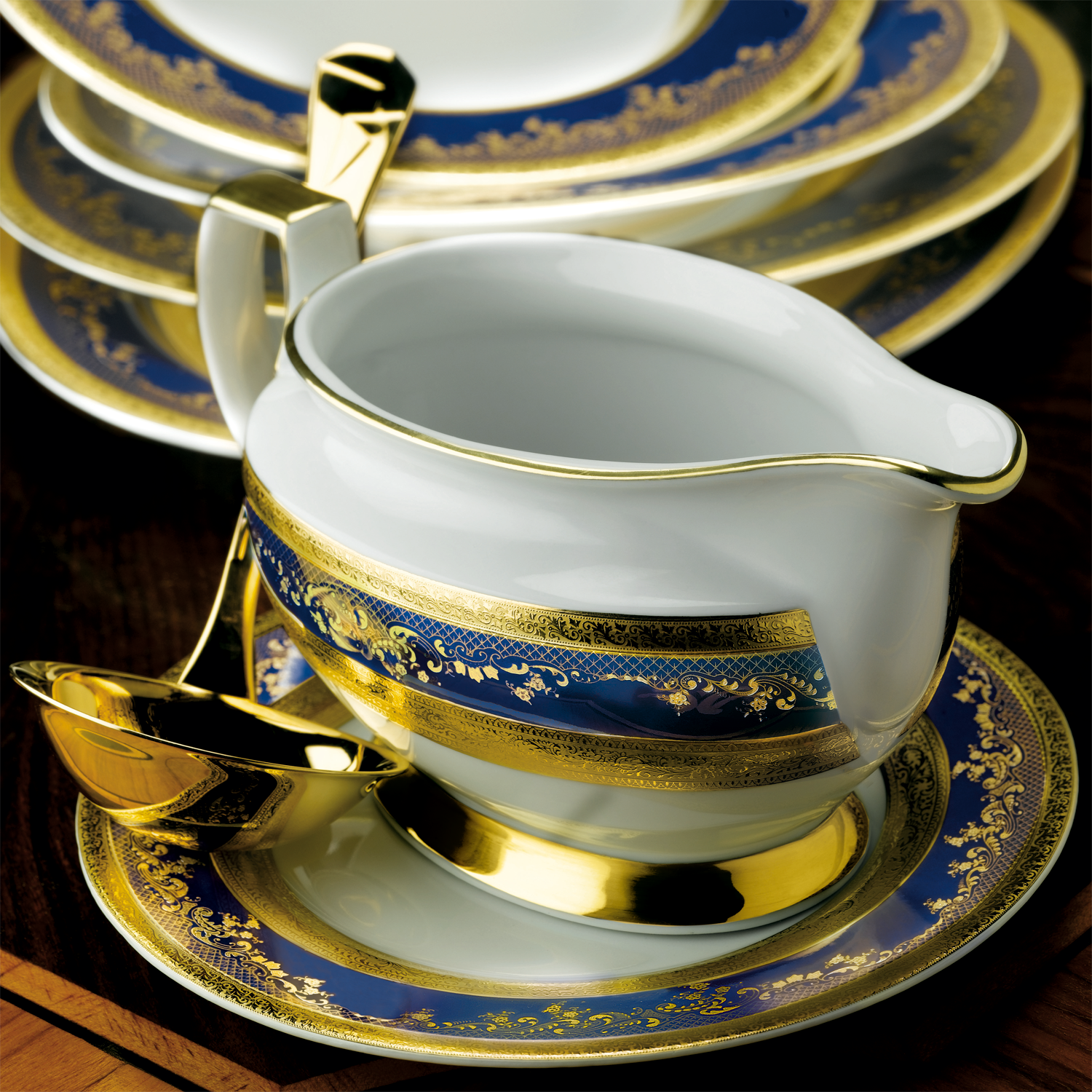 In order to produce its exclusive porcelain, Zepter works solely with "in-glaze" and "on-glaze" techniques.
During the "in-glaze" fire manufacturing process, a ground colour is applied indirectly to the dishware using anti-adhesive paper, by means of screen-printing, and then fired at 1,250°C so that the colour can sink into the re-liquefied glaze, thereby acquiring its unmistakeable gloss. Subsequently, the "on-glaze fire" procedure takes place: the motifs (Zepter's Royal, Imperial and Black & White) are painted by hand, with or without gold decorations, and the porcelain pieces are fired at 840°C. As implied by the name, the decoration is thus "on the glaze".
The final stage involves gold hand-painting using a 22-carat gold thinner, which is of a brownish colour before burnout as a result of the oils and additives used; the edge details are then applied by brush. This procedure is called "gold fire" and is carried out at 800°C. Similarly, the handles, decorations and borders are exclusively painted on by hand. This craftwork is very specialised, and is passed from painter to painter through decades of learning.
Compared with standard porcelain make in each single production phase (i.e. the motif and the gold decorations are applied during the printing pressure process), the difference and absolute superiority of Zepter's Masterpiece Collection is evident in every detail.
THE ELEMENTS RANGE
The richness and perfection of detail, combined with the large number of items available, form an impressive range of table settings.
The porcelain collection comes with the largest possible list of items for the table serving: from large serving plates to the tiniest salt shaker, from soup tureens to tea and espresso cups, every set has been conceived so as to be able to mix and match individual pieces, from the most essential to the complete range in all its magnificence. And finally a complete range for serving tea, coffee and espresso are also provided.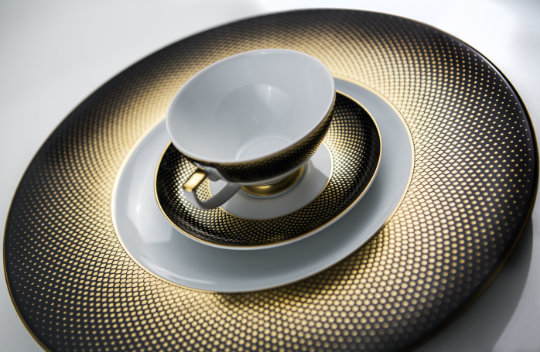 CERTIFICATE OF AUTHENTICITY
Zepter International is proud to certify that these porcelains and the related collection from the Table Art range are entirely handmade and hand-finished with the highest quality materials.
They are completely manufactured in Bavaria - Germany with the highest levels of craftsmanship. Each piece is made exclusively with hard-paste porcelain according to the original 18th century method. The finishing technique used for the colour patterns is the "in-glaze method" and the gold is applied with the "on-glaze method". Their fine gildings are hand-painted in 22-carat gold with the "gold firing" technique and very specialised workmanship.
Zepter International guarantees the highest standards of quality and technology by choosing the finest raw materials of controlled, European origin and by strict surveillance of the production processes.