Philip Zepter Exclusive Timepieces are meant for people whose watch is as precious as their time. Swiss-made collections fashioned, in a limited series, in the land of precision and quality. Sculpted with 18ct gold or steel and hand finished by Swiss master watchmakers, their timeless design makes them eternally extraordinary.
OUR INSPIRATION
Philip Zepter presents you with a collection of exclusive timepieces inspired by Monte Carlo nights. This entrepreneur, patron and lover of art and avid collector of timepieces created this unique and prestigious collection in collaboration with a historic Swiss watch workshop.
Every timepiece exemplifies the passion and artfulness that inspired Philip Zepter to found his enterprise. Aesthetic excellence and consummate technical quality are combined in perfect union. The hundreds of hours put into every timepiece attest to this, as does the meticulous care put into every detail.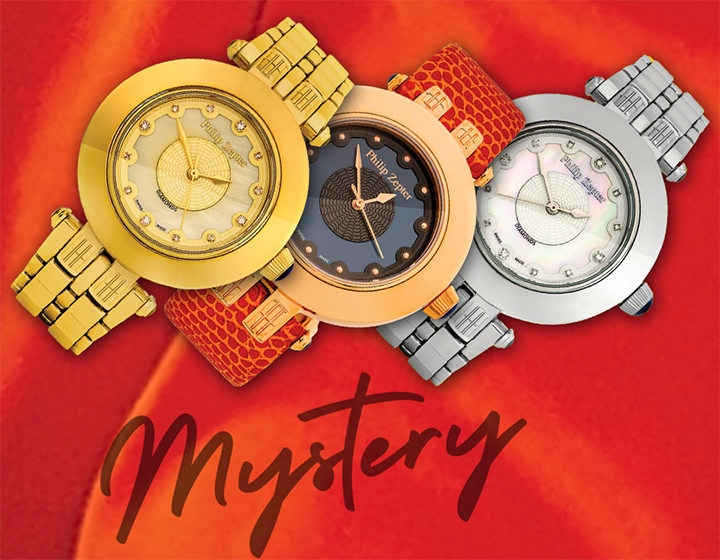 HOW DO WE PRODUCE WATCHES?
The collaboration infused the historic workshop with a new impetus for production development and stylistic and technological innovation, while reaffirming all the canons and refined manual workmanship that have made the Swiss master watchmakers unrivalled in their time-honored art.
Much of the assembly and finishing work is still performed by hand, just as it was when the high degree of specialization and skill of the Swiss masters made the Helvetian Republic the center of the world for watchmaking. Each step in creating Philip Zepter Timepieces is carried out under the watchful eye of a master watchmaker: only after he gives his approval is the watch declared ready for you.